Page Menu
Devices


Understanding the accuracy of new devices for COVID-19 detection
What was the Test Us study about?
In this study, we assessed the performance of new types of tests for COVID-19.
Study design:

Participants took a standard COVID-19 test and a research test. To determine the accuracy of the research test, we calculated how often the research test result agreed with the standard test result.
What did we learn from the Test Us study?
Of the devices studied by the COVID-19 Test Us initiative, three devices have received FDA Emergency Use Authorization (EUA);
See below for descriptions of companies we have worked with in the Test Us studies:
Maxim Biomedical Inc
Maxim SARS-CoV-2 Antigen Rapid Test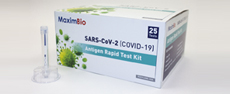 A single-use, lateral-flow test strip immunoassay that can provide results in 15 minutes or less. With the improved workflow, the assay can be performed without an instrument for reading and does not require any specialized equipment.
More info >>
Founded in 2005 as a branch of the Maxim family of businesses, Maxim Biomedical was created as a company dedicated to the development of high quality, in-vitro diagnostic (IVD) and Point-of-Care (POC) testing solutions that make positive contributions to public health and healthcare worldwide.
Mesa Biotech, Inc.
Accula™ SARS-CoV-2 Test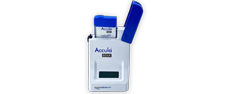 This test employs a hand-held RT-PCR device and a compact, single-use cartridge that detects viral RNA at the point of care. Results can be read from the removable cartridge in 30 minutes.
More info >>
Mesa Biotech designs, develops, manufactures and commercializes next generation rapid molecular diagnostic tests, bringing the superior diagnostic performance of nucleic acid PCR amplification to the point-of-care.
Quanterix
Simoa SARS-CoV-2 Antigen N Protein Antigen Test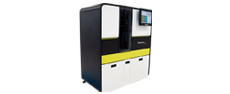 A laboratory antigen test with ultra-sensitive single-molecule immunoassay technology to enable detection from a variety of sample types including nasopharyngeal, saliva or self-acquired blood from a finger prick. Sample collection, transport, and processing will occur within 24-48 hours using existing sample collection logistics infrastructure through a network of centralized labs.
More info >>
Quanterix is dedicated to the sustainable delivery of high quality, innovative biomarker measurement products and testing services that meet our customer needs and regulatory requirements.